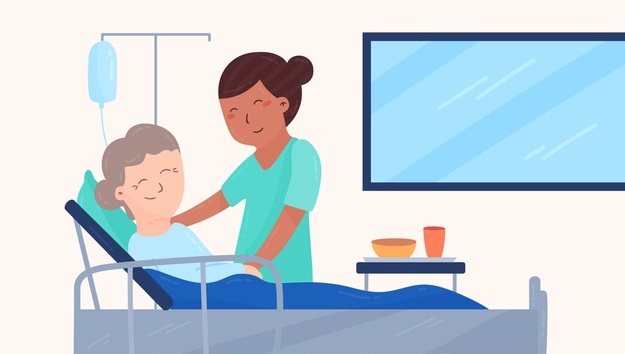 30 Dec

Get qualitative opportunities for dietary aide jobs in Pennsylvania

A Dietary aide is working as a dietitian. They are preparing food for patients, hospitals, residents, etc. They are also performing some responsibilities such as preparing meals, breakfast, snacks, and beverages with following proper procedures. If you want to become a dietary aide, then you need to perform certain responsibilities. There are vast opportunities for Dietary aide jobs in Pennsylvania.

When someone is looking for a dietary aide position, this job is quite suitable. Mostly dietary aide working person needs to prepare food in healthcare industries, hospitals, etc. While preparing food, a dietary aide needs to make healthy and hygienic food. Along with that, dietary aide should focus on dietary restrictions, special concerns, and allergies of patients and resident persons. Dietary aide jobs in Pennsylvania can provide massive career growth as Dietary aide managers or chefs.

Educational qualification required for dietary aide jobs

The applicants have required at least a high school diploma in foodservice. It will also be great if the applicant has one year of experience with any institutional services. For some jobs, candidates need to have a degree in nutrition or a bachelor's degree in food services field. There are many courses and training also available which an employer and employees can attend.

Responsibilities of dietary aide jobholders

Dietary aides are working as dietitians. There are dietary managers and chefs present who are helping other employees to prepare healthy foods. Also, they are managing the overall activities and supervises the entire food preparation. If we discuss their responsibilities in an elaborative manner, then here are some responsibilities in brief.
Preparing breakfast, meals, dinners, and beverages by following safety majors and care.
Ensure the food hygienic and safety for people; also, need to serve them meals.
Managing kitchen inventories, supply system, and food items.
Take care of individual procedures, health, rules, regulations, and food restrictions.
Maintaining kitchen cleanliness, setting up dining table, and following hygienic practices.
Assisting educational programs based on nutrition and food hygienic.
Keeping a track record of all kitchen expenses and managing cash inflow/outflow properly.
A dietary aide needs to assist in every food preparation for different individuals by following various preparation settings. They serve food to individual patients and residents in their rooms or common dining room. Also, they can perform housekeeping responsibilities by cleaning kitchen, washing plates, dishes, etc. Another great fact is that professional dietary aide is taking care of personal diet plans of every individual.
Required skills for dietary aide
Dietary aide needs to have many comprehensive skills which can help them to become a successful dietary aide. Some skills are required to become a dietary aide, such as patience, compassion, communication ability, strong attention, following all instructions for meals, etc. Rather than that, there is much other skill which a dietary aide should develop.
If you are searching for Dietary aide jobs in Pennsylvania, then you can get flexible platforms. In that job, the working professional is required to give priority to their customers. If we focus on their service quality, then quality is top-notch. For all these services, they are charging quite affordable charges. In case of emergency also you can avail of these services.