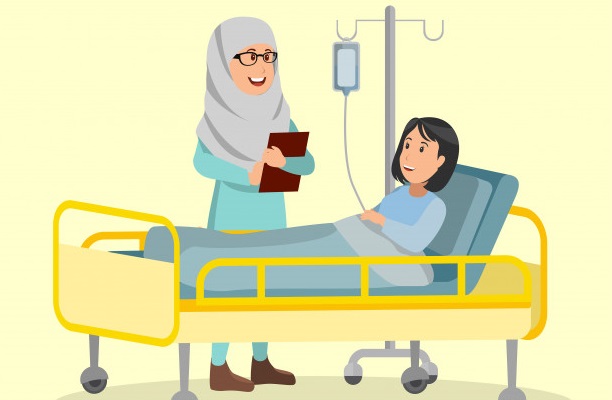 11 Jan

How to get nursing assistant jobs in Pennsylvania

Care assistants are available in every healthcare and nursing institutes. Even if there are many vacant jobs available in the state, one thing that candidates often wonder is how to get nursing assistant jobs in Pennsylvania. This is what will be covered in this article today. The job responsibility of a nursing assistant is quite challenging, but the reward you get at the end of helping someone is incomparable. Once you become a nursing assistant, you will find a lot of career growth opportunities.

There will be few nursing assistants who prefer continuing the same role because they enjoy patient contacts. However, others take it a stepping stone so that they can grow further.

A nursing assistant gets a chance to work in different sectors, such as care home, GP surgeries, hospitals, and more.

The nursing assistant will be supervised by a senior nurse, and there will be a supervisor and senior carer as well. The main task of the nursing assistant will be underpinning the care of the patient. You will have to support and provide assistance to a patient. You might have to help a patient with dressing, washing, and toileting. These are some of the common care provided by nursing assistants.

The goal of a nursing assistant will be to provide comfort to all the patient that they take care of while maintaining their dignity. Some element of documentation will also be involved. Before you become a nursing assistant, you will have to spend some time taking training under the direct supervision of senior staff and member.

Now, to become a nursing assistant, there are a few things that you will have to take care of. Readers must note that care assistants will be working in a very challenging atmosphere. Once you have the right experience, the world can be your oyster. With an increasingly aging population and shortage of care staff, you will find ample opportunities to work in a healthcare organization.

However, how do you find the right nursing job?

The first step will be to look for job postings in your area. You will find job openings in private clinics, hospitals, and more. Start looking for advertisements, and likewise start applying for the jobs simultaneously. Once you start looking, you will get to know about the different roles available.

You will find job opportunities in different hospitals. Make sure that you do effective research before applying. And if you get a joining letter, your responsibility will be to do adequate research about the organization and get to know what kind of benefits you will get.

Make sure that you do the proper course and get a license. This will be your first step towards your nursing assistant journey.

The primary skill that every healthcare organization will look for is your communication skill. Being a care assistant, you will be asked to deal with a lot of patients from different background, and your responsibility will be to take care of them. You will be dealing with vulnerable people, and hence you will have to treat them with dignity and compassion.

Healthcare assistants get paid well, and they are considered to be a life savior. Complete your nursing assistant course and start looking for a job. Start networking, visit nursing assistant workshops and try to network with as many people as possible. Look for as many opportunities as possible because the more options you have, the better it will become for you to get the right job. When you have multiple choices, sit back, and take some time to do proper research about the organization.