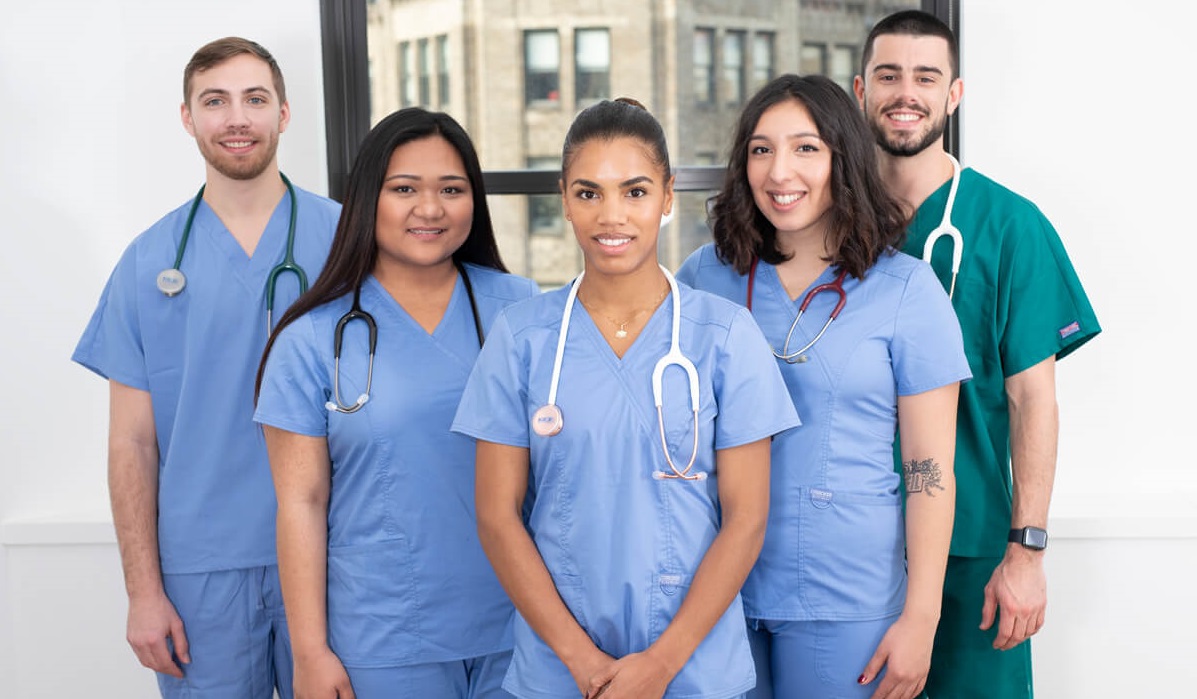 Get Nursing Staffing Consultation
Wondering How to Get Nursing Staffing Consultation? Well, before diving into that and before you can enjoy a good nursing staffing consultation, you need to choose the best nursing staffing agency. Well, this is an important business decision to make. A good and reputed nursing staffing consultancy can play a great role in your hospital or nursing home. The agency will be your partner and can add value to the hiring process.
The consultancy achieves this by offering the right candidate who can help your hospital in its growth. You should always choose a staffing agency that
Advantages to Becoming a CNA
The health care industry is filled with a wide range of opportunities, and you don't need to become a registered nurse (RN) or doctor (MD) to break into the field. In fact, many choose to pursue supportive roles, like a certified nursing assistant (CNA).
A CNA typically works under an RN or licensed nurse practitioner (LNP) to provide hands-on care to patients who need help with their daily living tasks. There are a ton of great reasons to pursue a CNA career. Here are eight advantages of choosing this career path.
A certified nursing assistant or CNA is able to help those patients who are either temporarily or permanently unable to take care of themselves. Their duties vary according to the patients' condition and their need for care. This can range from taking temperatures to managing their patient's hygiene.
If you're thinking about becoming a Registered Nurse, becoming a CNA will provide you with information about what you'll experience as an RN because you'll be working in the same environment that nurses do. As well, the field experience gained by becoming a CNA may make it easier to enter certain nursing programs.
Advantages to Becoming a CNA
Job Stability
The profession is the one of the few that will continue to be in demand into the future, which translates into job security. Indeed, considering the shifting direction of the health-care industry, CNA is considered one of the top professions with regard to growing demand.
Affordable Training
The health-care industry requires expensive and extensive training to earn the relevant degrees and certifications. However, if you choose to become a CNA you will get the benefit of inexpensive training. CNA programs cost between $400 and $1500. Further, you can easily finish your courses at a community college, hospital, vocational college, high school, private institution or regional occupation school as opposed to a more expensive university. Moreover, there are many employers who not only provide free training to the candidates but also pay them for the training.
Fewer Nursing Courses
Working as a certified nursing assistant means your school will utilize your CNA experience in training program courses which means that you will need to take fewer classes, allowing you to complete your training program much earlier.
Professional and Personal Pride
Nurses are froced to show great empathy towards their patients, which allows a person to take great pride in what they do. This is because this profession is directly associated with supporting the lives of others as well as making a substantial difference in their lives. People are always grateful for nurses, and with that comes the respect that makes this profession even more rewarding.
Easy to enter profession
It is easy to become a certified nursing assistant. Simply complete a training program then pass a certification test and start applying for jobs. Most programs offer a certification test, which makes it even easier to become a CNA. Most training courses require only a high school diploma or equivalent.
Emotionally rewarding
While emotionally demanding, working as a CNA is also an emotionally rewarding job. Nursing assistants help patients and residents feel as comfortable as possible and provide emotional support to those in need. Many CNAs cherish the personal, professional relationships they build with patients and residents, and look forward to going to work each day.
All of these are just some of a the many benefits of becoming a CNA. The profession is well-recognized, respected, and in demand worldwide.
Some Advantages to Becoming a CNA
Does not require a college degree and training takes weeks rather than years
Steady demand, with job growth above national average
Can explore a healthcare career without investing a great deal of time or money
Stepping stone to a nursing or other healthcare degree
Opportunity to help people who are ill and/or in pain
CNA annual compsation an overview
At present, CNAs made an average $32,050 annual salary, according to the BLS. Depending on experience, the type of healthcare setting, and region of the country, CNA salaries ranged from $20,000 to $45,000, according to Pay Scale data. While this is less than the U.S. average salary of $56,310, the majority of jobs that earn higher average