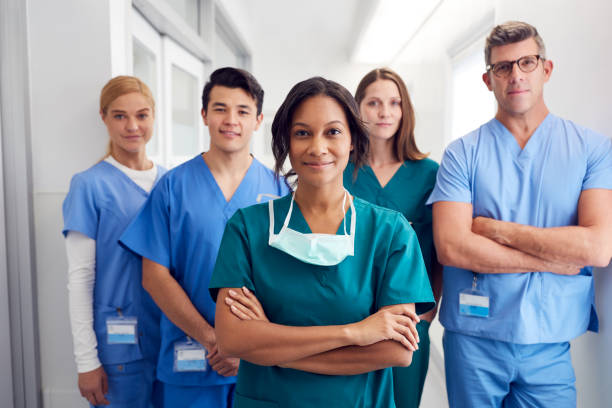 How to Get Nursing Staffing Consultation
How to Get Nursing Staffing Consultation?
Wondering How to Get Nursing Staffing Consultation? Well, before diving into that and before you can enjoy a good nursing staffing consultation, you need to choose the best nursing staffing agency. Well, this is an important business decision to make. A good and reputed nursing staffing consultancy can play a great role in your hospital or nursing home. The agency will be your partner and can add value to the hiring process.
The consultancy achieves this by offering the right candidate who can help your hospital in its growth. You should always choose a staffing agency that can easily understand the career goals and the requirements. On the other hand, working with a nursing staffing agency that lacks such qualities can create a headache. So, how to choose the best one? Don't worry at all and have a look at the below-mentioned tips.
Decide whether you need a full-time or part-time nurse
Before you begin your search on How to Get Nursing Staffing Consultation, you need to consider what types of nurses you need. If you are a candidate, then decide how and where you would like to work as a nurse. The healthcare industry is vast and offers different job types and careers.
The nurses need to decide the hours they can commit. Such a job includes shift work, long and intensive hours. But one can also go for casual and part-time positions. Being specific about your requirements can help you in matching yourself to a staffing agency that can offer you the type of job you are looking for.
Inside information
A general staffing agency can staff for any business, and they generally find candidates with limited experience. But when you work with a specialized nursing staffing agency, you can make sure that you are hiring the best and right candidates for the vacant position. Besides, you can also fill the vacancy quickly. When you have the inside information, you can save time as well as money, and you will get nurses who will have the right knowledge, experience, and skills.
What is the recruitment process?
Most nursing staffing agencies follow a rigorous and strict screening process. They may even require some years of work experience in the field of nursing. Well, this is because they work to fulfill the staffing requirements of hospitals, private clinics, nursing homes, and more. If they have a good recruitment process, then you can ensure that you will only get the best talents. On the other hand, the candidates should understand that to ensure they meet the requirements set by the agency. You can't take any risk here as you may end up hiring the wrong candidate.
Check the reputation of the nursing staffing agency
Well, reputation is a crucial factor that every hospital considers while hiring a healthcare staffing agency. It will not be a good thing for you to work with a company that has a lot of complaints and negative feedback given by other hospitals in the industry. So, it is advisable to visit the official site and go through the testimonials to know what people are talking about them. Besides, you can also check the social media profiles of the agency to know how it interacts with people.
Check the employee satisfaction
A lot of things can be learned about a nursing staffing agency based on the insights and attitudes of the employees. The success of a healthcare staffing agency depends on better staff commitment as well as engagement. Well, it can be a challenging thing to know how committed the staffing agency staff are since they are not directly working for the firm. But this is where employee engagement and satisfaction surveys come to play. You can ask the nursing staffing agency to show their recent surveys on employee satisfaction. This way, you can understand how the firm manages the staff and how they respond.
Most of the candidates and employers wonder about How to Get Nursing Staffing Consultation to get the task done. However, they need to understand that for the best results and detailed consultation, it is crucial to hire the industry's most reputed and experienced nursing staffing agency. So, follow the above-mentioned tips, hire the right one and enjoy a good consultation.