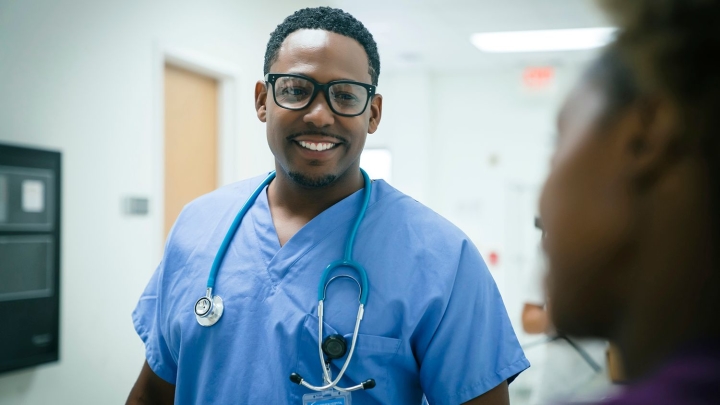 Important Steps to Prepare for a Career in Nursing
Important Steps to Prepare for a Career in Nursing
The employment scenario in nursing is highly favorable for many budding professionals. Therefore, aspiring candidates should establish the right foundation in order to ensure better opportunities from their careers.
As the number of job opportunities in the healthcare sector continues to multiply, it is reasonable to look for reliable preparation. You can become a registered nurse in Pennsylvania only after completing certain steps. For example, obtaining a bachelor's degree and qualifying the licensure exam. However, it is also important for aspiring candidates to start their preparations for a nursing career well in advance. According to the predictions of the Bureau of Labor Statistics (BLS), the employment rate for registered nurses would be 15% by 2026. Therefore, it is reasonable to take the preparatory measures for the influx of opportunities, so that it is easier to capitalize on them. Here is an outline of the Important Steps to Prepare for a Career in Nursing.
Volunteering
First of all, candidates need to develop a mindset for functioning as a registered nurse or in any nursing role. Therefore, aspiring candidates should opt for volunteering activities. Volunteering is a reliable opportunity for learning practical skills alongside exploring more about nursing. Volunteering is also a trusted approach for bridging the gap between theory and practice when you go for nursing classes.
Enroll in Basic Courses
Another notable requirement before starting your nursing career is enrolling in math, science as well as anatomy and physiology courses. A trusted CNA staffing agency in Pennsylvania would always look for candidates that fulfill the basic requirements for nursing. These courses are essential ingredients for establishing the foundation of an individual's nursing career.
CPR Certification
CPR certification is also a mandatory requirement for healthcare professionals. Start off with a basic course and build your way gradually through considerable expertise.
Research Nursing Programs
Research nursing programs are also an essential instrument that helps you know more about nursing in detail. The nursing programs have different levels of competitiveness, and involvement in these programs gives access to various insights on nursing topics.
Maintaining Industry Information
Candidates should always stay updated with the healthcare industry by following technological innovations and employment trends in the industry. As a result, candidates could find the most appealing specialty according to their preferences and abilities. In addition, candidates could also remain ahead of the learning curve by following popular trends in healthcare on major news outlets such as CNN.
Financial Planning
Nursing is not a very easy career option in terms of the finance required for nursing education. Therefore, candidates should make a detailed financial plan to outline the progress of their professional development. You can include alternatives for financial aid and scholarship in the financial plan for a better impression of costs.
Networking
Networking is one of the essential factors that can help in capitalizing on various opportunities in the healthcare sector. Nursing staffing agencies in Pennsylvania can provide you the opportunity to interact with peers. Furthermore, you can gain reliable insights regarding the professional experience of working nurses. These activities can establish a perfect foundation for your nursing career.
Start Building Your Foundations
Observing the above-mentioned pointers, it is easy to prepare for a nursing career now, isn't it? The right guidance and support can work wonders for the career of an individual. Click here to know more about career opportunities in nursing and different ways to become a registered nurse now!