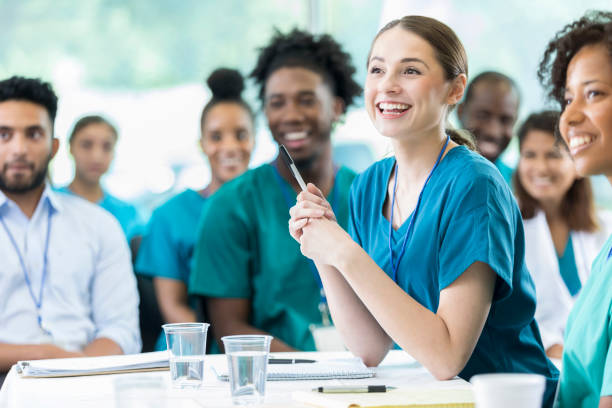 Top benefits of becoming a professional nurse in this time
Top benefits of becoming a professional nurse in this time.
The options, as well as benefits, are more when it comes to choosing the Nursing career paths in Pennsylvania. Get into this field and get ready to explore them all and take your career to a whole new level.
Starting from amazing compensations to the maximum level of satisfaction that you earn by helping patient, there is a lot of benefits of choosing career opportunities in nursing Pennsylvania. A professional nursing career can move into different directions, and registered nurses can work in different settings. If you want to know more about the benefits, then keep reading.
Excellent benefits and pay scales
As per the statistical data given by BLS- The Bureau of Labour Statistics, the average per annum wage for registered nurses was around USD 70, 000 in the year 2018. But nursing salary can change depending on the location, specialty, and types of facility. For example, a salary package that comes with nursing assistant jobs in Pennsylvania may be more than normal nursing jobs.
Talking about another nursing specialty, i.e., Emergency Room nursing jobs also come with higher average pay rates. For example, the average salary of ER nurses is more than USD 64,000 per annum. No matter what types of specialty you prefer to pursue your nursing career, you will definitely find that most of the nursing homes offer better compensation and other benefits.
Always in demand
Whenever you search for Dietary aide jobs in Pennsylvania, you will find a lot of openings for professional dietary aide experts. That means the nursing field is always in demand. In fact, the BLS statistical report suggested that the employment of registered nurses grow around 15 percent between 2016 to 2026. This employment growth rate is much more than the employment growth in other occupations. So, it is said that if you are looking for better job security, then nursing is the right option for all.
As the population is rising, in the coming years, people will need more medical care. That's why medical facilities, especially nursing homes, are in need of qualified nurses. Some employers also pay USD 10,000 sign-on bonuses to the nurses.
This is a rewarding career path
The American Holistic Nurses Association says nurses always help people, and when they do that, they receive unmatched satisfaction. Why? Because they know that they have made a difference to the patients as well as their families.
The nurses enjoy a rewarding career by helping those in need and pain. In fact, they are like the major link between patients and doctors. They interact with the patients regularly and offer them various health needs. Such a level of care, the ability to work with people in pain, is something that many nurses like to do.
Another major benefit of choosing the Nursing career paths in Pennsylvania is you will enjoy the ability to grow. By getting higher level certificates, you can move yourself to a higher position. So, don't think much about this. This is the right time for you to kick start your nursing career.