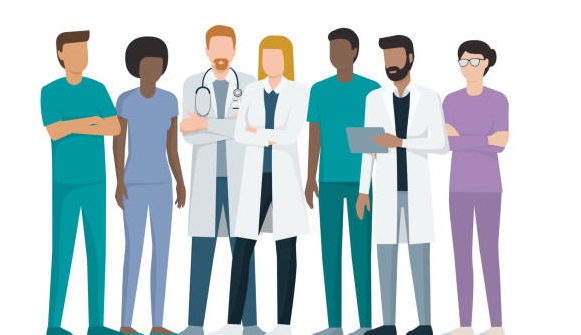 Why should nursing homes take the help of nursing staffing agencies
Why should nursing homes take the help of nursing staffing agencies? Most of the nursing homes are now looking for professional nurses for different posts, and this is where a nursing staffing agency comes to play by helping them getting the right candidates faster.
As per a recently conducted study, by the end of 2020, there will be a requirement 50,000 to 60,000 trained nursing staff in the United States, including Pennsylvania. Most of the healthcare service providers, including nursing homes, are suffering from a shortage of trained nurses for various posts.
Besides, even though there is a lot of nursing assistant jobs in Pennsylvania, but the candidates don't know much about it. So how to solve such issues? The best way is to take the help of a professional nursing staffing agency. If you think about why to hire them, then take a look at the benefits to understand this.
Benefits of working with a professional nursing staffing agency
There is no doubt that staffing companies are very beneficial to different industries. However, they are more beneficial to nursing homes. Nursing homes always need to fill vacant positions faster with trained and qualified personnel. Besides, the nursing homes dot have much resources and time to dedicate to conduct a comprehensive recruitment drive for Dietary aide jobs in Pennsylvania. Bellow-mentioned points are some of the few reasons that a nursing staffing agency benefits employers as well as job seekers.
Years of expertise
For candidates looking for the best nursing career opportunities in nursing Pennsylvania, such agencies play a great role by offering then all the required information. In the case of the employers, the agencies help them to get the right candidates. Before admitted into the database of the staffing agency, nurses and other medical individuals go through various questioning and assessment rounds. That means, as an employer, you will always get the best candidates. As a candidate, if you have a sufficient level of expertise, you will get the desired job.
Access to a huge network
The massive network of a professional staffing agency offers both the job seekers and employers multiple diverse options to meet their unique requirements. Whether you are looking for nursing assistant jobs in Pennsylvania or any other nursing position, you can always trust a nursing staffing agency. As an employer, with a staffing agency, you can hire seasonal workers, temporary workers, part-time workers, and permanent nurses. They fill up the gap between employers and nurses looking for jobs.
They can assess the employees' performance
When hiring candidates, employers have to assess the candidates' abilities during the interviews. It is quite a challenging process. But a professional staffing agency lets the hiring managers see potential employees while working before offering them a permanent job. The employers will get to know whether the nurse can handle a task under a certain environment or not
Nursing career paths in Pennsylvania come with a lot of benefits. But the candidates only can enjoy the maximum benefits by choosing such an agency. On the other hand, they help nursing homes to enjoy regularly hiring and lower employee turnover.